NOW AVAILABLE
Achieve maximum reading performance with minimal supervision.
Help your students improve their reading speed and comprehension with Readmaster! Students are introduced to vocabulary words on their reading level, read engaging stories at an automated speed, and answer questions for comprehension.
Reports
Supervisor reports are generated based on each student's reading rate, elapsed time, and comprehension when answering questions.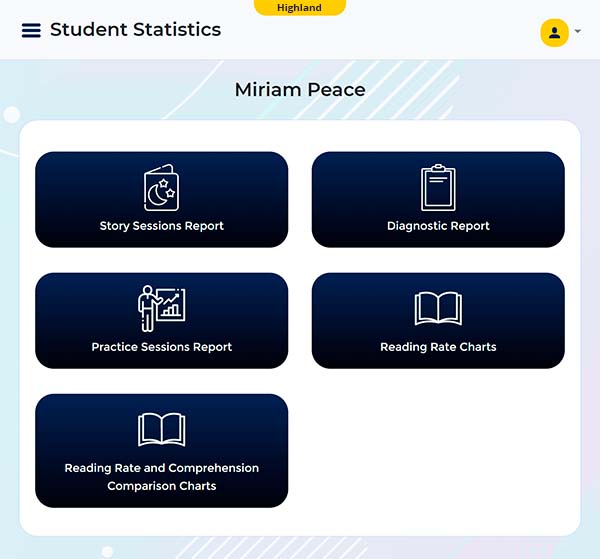 Customization
Users can choose their preferred text size and color as well as the text background color for the stories they will read.